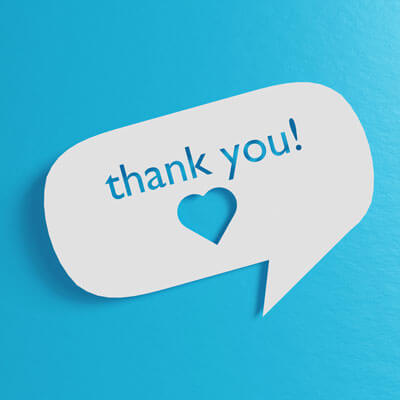 UK Chiropractic Reviews
What Our New Milton Patients Say
At UK Chiropractic we love when patients share with us their feedback and comments after care. Please read our patient testimonials below to see what other people have achieved through their tailored treatment plans with us.
Share your stories too! Click here to send us your feedback so that we can help to spread the word about the benefits of receiving care at UK Chiropractic.
For more information, or to schedule an appointment contact us today.
---
Huge Difference
I have been visiting Shelley for a number of years now and I can honestly say she has made a huge difference to my overall health and wellbeing.
When I first made an appointment with Shelley I had been suffering with neck and lower back problems which were affecting my daily routines and activities.
Shelley was very friendly and explained everything before she adjusted me.
From that day on my symptoms started to improve. Today, with regular adjustments my symptoms have virtually disappeared! I have more energy, I think more clearly and I feel much healthier!
The special thing about Shelley is not only her passion for Chiropractic care but her incredible knowledge about the body and the role of nutrition. I feel that since I started seeing Shelley I have gained so much knowledge and understanding about my spine and how it affects all the systems in my body. I now have a clear understanding of the importance of nutrition and how, along with regular adjustments, it is possible to make a huge difference to your own health.
I always look forward to my visits to Shelley. I know she really cares about her patients and always goes the extra mile to provide excellent care. She also keeps me on track with my health regime if I get lazy!! Thank you Shelley for all you do!
– Mrs Bird, Brockenhurst
Wish I Would Have Gone Sooner
I wonder why I didn't try UK Chiropractic before last December. My back, which had given me problems since I was young, is feeling so much better and stronger now and I really enjoy walking every day with my husband. He recommended it because he himself had found it very helpful for keeping his own spine in a healthy condition.
Doctor Shelley is very personable, explains everything and answers all my questions before and after each treatment. I simply follow her advice and really enjoy going for each treatment.
Recently, my personal GP found that my longstanding hypothyroid condition has improved dramatically. I feel more energetic, and I feel younger! I am now certain of the reason. Dr Shelley explained how the treatment will help to make my spine healthy again. I now take only half the medication I did before going for chiropractic sessions.
My back is almost normal but I intend to visit UK Chiropractic regularly, because just like my regular check-ups it makes sense- prevention is always the best medicine. And, because life is a lot easier with a good spine, I recommend a check-up at UK Chiropractic in New Milton.
– Mrs Ward, Barton-on-sea
Symptoms Disappeared
A few years ago I began to suffer with a pain in my right hip. This was very debilitating and I could do very little involving movement, including walking. I had a cortisone injection from my GP which had no effect whatsoever. I then began to develop backache and with a history of back problems I attended UK Chiropractic and met Dr Shelley Irving.
A couple of x-rays were taken only to discover that there was no problem with my hip at all but that my 5th lumbar vertebra was out of line. I then remembered that some time ago my dog had tried to chase a cat whilst on his lead and had pulled me round sharply.
After a series of appointments with Shelley my symptoms disappeared and I began to enjoy my hobbies again. I am able to dig the garden and grow vegetables, do some housework and walk my dog.
I now attend check-up chiropractic appointments on a regular basis and remain mobile and symptom free. I will be 78 years of age in Jan 2016.
– Mrs Gilbert, Christchurch
Healthy Lifestyle
My experience during treatments by Dr Shelley has been to correct my very poor posture. Over a period of several years this had developed as my way of relieving the back pain. However in the course of only eighteen months continuous adjustments, Dr Shelley has corrected this.
I had a break from treatment, during which time I continued my healthy eating regime and lost 1 ½ stones in weight, which has completed the job.
At the time of writing this I have returned to her and am participating in a programme of minor adjustments to maintain my good health and I anticipate this will continue into the future.
In the past 2 ½ years I can say I feel more like a 50 year old healthy and fit woman, not one who will be eighty next year. Thank you Dr Shelley for being both very friendly and very professional.
– Mrs England, Southampton
Stroke of Good Fortune
When I suffered damage to my back and pelvis, I went to see Dr Shelley for help quite by chance because I was in agony and her consulting room was the nearest to my home. What a stroke of good fortune that was! Dr Shelley's treatment was a complete success but I continued to consult her because I work many hours on the computer, which puts a lot of strain on my upper spine. It's great after my regular visits to walk out after treatment feeling several inches taller!
I hope to continue to visit Dr Shelley for a long time to come, as I need to keep fit enough to enjoy my line-dancing classes and run my craft workshops. Also living alone, it's important to keep flexible enough to take care of the house and garden without having to ask for help. We have regular check-ups with the dentist, so why not look after our backs in the same way!
– Mrs Maslen, New Milton
Patient for Life
At the beginning of October 2014, I woke up with a stiff neck. Initially I thought I had slept awkwardly. I tried to grin and bear it but the pain became excruciating up the side of my neck. I had the most awful ear-ache and pains in my head. I found the only way to get comfort was to go to bed and wrap a scarf around my neck. Analgesia didn't help. I consulted the out of hours service one night the pain was so bad only to be told there was no "magic cure".
In desperation I decided to try UK Chiropractic, I was feeling very ill but went along, I must admit I was feeling very nervous. I met Dr Shelley who explained what was wrong and she also took an x-ray. At first I had to attend three times a week, but my pain began to subside, my confidence in Dr Shelley grew.
Now eleven months on I attend every three weeks, I have no neck pain, my posture has improved and after a treatment I leave the clinic feeling like I'm "walking on air". I plan to continue my treatment forever and I have 100% confidence in Dr Shelley and highly recommend her.
– Mrs Harman, Barton-on-Sea
More Time Headache Free
I was recommended to UK Chiropractic by a colleague of my husbands as he felt that it could help with my headaches. I had been suffering with headaches for four and five days at a time and had tried a lot of medication to help.
After my first consultation Dr Shelley recommended a course of treatment, and assured me that the headaches I was suffering with were the easiest to cure. I have found since starting my treatment that my headaches have diminished and I am spending more and more time headache free, I also feel so much better in general. I do wish I had visited earlier and would recommend anyone to give it a go, what have you got to loose.
– Mrs Walker, Christchurch
Sincere Thanks
I would just like to convey my sincere thanks to Shelley who, I have been consulting on a regular basis for the past six years.
Initially it was for lower back and other pains which I had been suffering for years and which no other medical consultation seemed to be able to identify. However, Shelley diagnosed a problem which related from an accident I had right back in my childhood. As a result of this she was able, with time and treatment, to resolve this issue and subsequently has transformed the quality of my life.
In more recent times I have been suffering with arthritis in my neck along with balance issues and once again, this is being managed without medication by Shelley.
Thank you Shelley, what would I do without you?
– Mrs Mills, New Milton
Excellent Progress
When I had my first appointment at UK Chiropractic clinic and met you for the first time, I was in severe pain which was quite disabling. My future seemed bleak!
Over a period of months with frequent treatments to start, gradually reducing. Also advise on exercise and vitamins to supplement my diet. I have made excellent progress and feel greatly improved. I have been able to resume some gardening, also walking the family dog, which gives me much happiness. I thank you so much Shelley, you have helped me enjoy a life I thought I had lost!
– Mrs Coombs, Christchurch
Almost Instant Relief
I was walking past UK Chiropractic one afternoon and stopped to read the information in the window, I had been suffering with sciatica in varying degrees for a long time.
I was in pain when driving, walking, even getting up from a sitting position was very painful, having to drop to the floor and then pull myself up.
I have always been fairly fit in the past running a lot, even competing in the London Marathon, but this problem seemed to worsen with age and weight gain.
I saw Shelley about eighteen months ago for the first time where she did an assessment of my problem and also took x-rays which was reassuring. Then the treatment, I had almost instant relief from the sciatica.
As time has gone on I have become stronger all the time and the main thing that I have noticed is that my back no longer feels as if it will go into spasm when I bend.
I would recommend anyone to see Shelley for any complaint that they may have or even just a reassuring check.
– Mrs Morwood, Barton-on-Sea
Friendly and Calm Atmosphere
UK Chiropractic has a friendly and calm atmosphere for all ages. Dr Shelley has not only improved my posture and eyesight eliminated my headaches and cleared my brain fog,but has also supported me with nutritional help to support my immune system thus improving my overall health and weight. I always enter and leave with a smile. I would highly recommend.
– Mrs Short, New Milton
Son's Health Has Improved
I can't thank Dr. Shelley Irving at UK Chiropractic enough. My eleven year old son was suffering with debilitating hemiplegic migraines. Dr. Shelley dealt with my son in a knowledgeable and professional manner and suggested a course of treatment. I am absolutely delighted to say that my son's health has improved considerably, which I feel is a direct result of the chiropractic care that he has received at UK Chiropractic. I would urge anyone suffering with migraines to see Dr Shelley.
– Mrs Gray, Christchurch
Positive Approach To Pain Relief
Positive approach to pain relief. I am at present receiving a course of adjustments with UK Chiropractic, having experienced several painful bouts of sciatica. Not wishing to become reliant on medication for ongoing pain relief, I decided to try a more holistic approach and can honestly say I have not been disappointed! Dr Shelley and her staff are friendly and professional and create a very happy atmosphere, which definitely assists the healing process.
– Mrs Bamford, Lymington
Highly Recommend
I am a 73 year old male and wished I had met Shelly years ago. I have put up with a lot of discomfort in my neck and back for many years. When I was 40 I had a 12 week session with a Bupa hospital and the advice was "it's a posture problem live with it." I could make a list of the areas of my body that has improved over the last three years since I met Dr Shelly. I highly recommend UK Chiropractic.
– Mr Denman, Barton-on-Sea
Amazing Progress
Shelley is an exceptionally good chiropractor, she has made amazing progress in resolving my problems where others have failed – Shelley is outstandingly good and a genuinely nice, caring person as well !! The clinic is also a lovely place to go, the receptionists are very helpful and welcoming.
– Ms Gregg, Camberley
Feeling More Agile In A Few Weeks!
I have suffered with very bad arthritic pains in my hips and knees for years and at 52 I was told that it was due to my age and that I would just have to live with it, but then a friend told me about UK Chiropractic. Dr. Shelley did a very thorough exam, performed a scan to check my nerves were working correctly and took an X-Ray which showed some long term damage in my spine that was affecting the nerves in my legs. After just a few weeks of treatment I began to feel more agile and had no pain whatsoever when walking and now I feel 10 years younger. I am over the moon that I get to lead a normal life again and only wish that I had discovered UK Chiropractic years ago
– Mrs Allen, Winchester
---
UK Chiropractic Reviews | 01425 622633